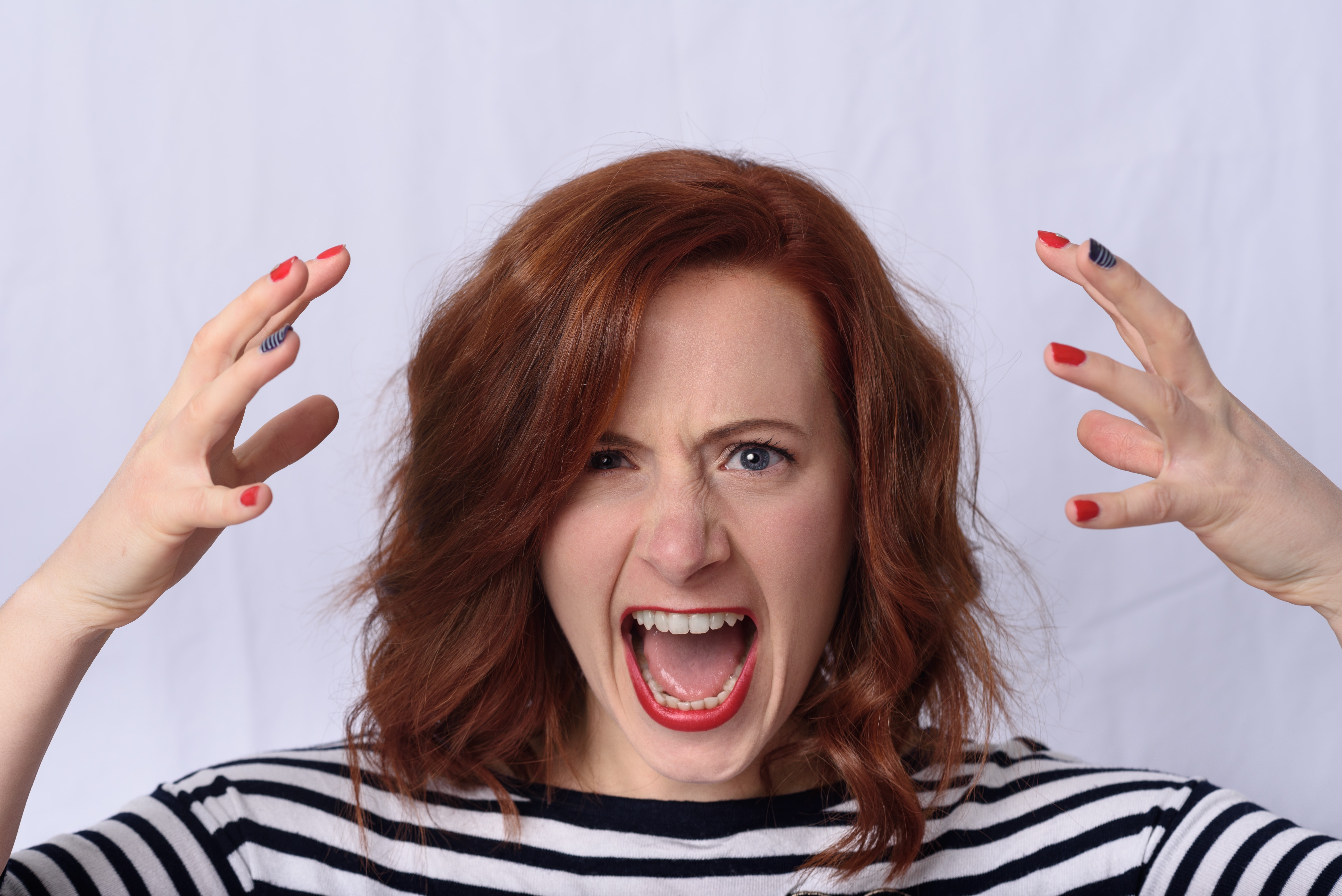 Are you constantly worried about your child or tired of yelling at them?

If you've ever thought...

"I'm a bad parent"

"I'm failing"

"I'm repeating the same things my parents used to say"
You're not alone.


We know where you're at. The zero to 100% rage in a split second when your child doesn't do what you've asked, even if you've asked them 1000 times. And then the overwhelming guilt and shame you feel afterwards - you don't want to hurt them, like you felt hurt when you were a child. 
You keep thinking you want to parent differently. But you find yourself in the same situation, trying to connect with your child, yet fear you're pushing them away. It's frustrating when you know a thing or two about the world, but your child just doesn't even want to listen or it's taken the wrong way. You want to be there for your child but not sure how to navigate their worrying signs of overwhelm, raging emotions, depression and anxiety. 
Plus, they keep pushing your buttons! When it's really bad, you're at exhaustion, having blown your lid, feeling like a bad parent, not even wanting to be around your child. 
What's really happening is your childhood wounds and negative beliefs are being triggered and your engagement with your child is coming from a place of protection rather than connection. 
When your child has pushed your buttons, your nervous system has moved out of a state of rest and into a state of fight, flight, freeze or please, responding from your own past trauma, pain or distress. Learning how to process your own thoughts and feelings and holding the space for your child to process their own thoughts and feelings creates deeper connection and builds more harmony between you and your child.

Your family home can feel better.


You ARE an incredible parent, seeking new tools to be the parent you want to be for your child and to guide them out the other side of anxiety, depression, raging emotions, and overwhelm. You're good enough, you're more than capable and with the right tools up your sleeve, your child will grow up well-rounded, creative in their own direction and successful in their chosen endeavor.

You won't have to worry so much. You'll know how to support your child using the Kiloby Inquiries (KI) as they navigate life's challenges through school, friendships and other pressures. The Kiloby Inquiries is a set of advanced mindfulness or self-inquiry tools to process and let go of negative self-talk, emotions that get in your way and challenging memories.
Maybe you already practise KI yourself and know the incredible benefits or you might be brand new to these powerful tools. Either way, you don't want to watch your children go through the same pain you did and want to offer them the tools at their impressionable early age. They are the tools we all wish we had learnt when we were children.



With the eight modules in this course, you'll know how to self-regulate before you explode and find balance in your life, taking simple steps to be there for both yourself and your child. You'll stop needing to escape your child and instead fall in love with the exquisite beauty that they are. You will feel clear and focused in your mind, and relaxed and spacious in your body, vital and well-resourced to support your child when they need it most. You will understand why the Kiloby Inquiries is sweeping the world over as a science-backed body-mind approach to support mental health and emotional wellbeing for both adults and children.

Join us...

We can help you give your children the support they need.

Registrations close Friday 16th September!

Lu McGuane, 12 years old.
"I felt safe to talk to Bronte about my feelings and what's going on in my life. She always makes me feel calm. The most helpful part was putting stuff up on the wall. It made me feel less stressed and it felt like I was letting go of a lot of stuff."

Here's what you get during our 16-week online course:
MODULE ONE - PREPARATION
Prepare to get the most out of this course so there's more connection, harmony and cooperation in your family.
MODULE TWO - SAFETY FIRST
Learn how to self-regulate and support your child with strategies to regulate their nervous system too.
MODULE THREE - EMOTIONAL AVAILABILITY
Explore how to be emotionally available and become that safe place for your child to come to whenever they need it.
MODULE FOUR - UNDER THE SURFACE
Discover what's really going on underneath your child's skin, regarding their trauma, thoughts and feelings. 
MODULE FIVE - PROCESS ANY PROBLEM
Learn the simple tools to help your child process, resolve and let go of their negative self-talk and emotions that get in their way of friendships, school and other challenges. 
MODULE SIX - EMOTIONAL INTELLIGENCE
Dive into additional strategies to guide your child to move their feelings through and out of their body so they don't get a build-up of emotional baggage.
MODULE SEVEN - BEFRIENDING BIG FEELINGS
Learn how to guide you and your child to release relentless thoughts or stuck emotions so your family can feel more free and more at peace.
MODULE EIGHT - PATHWAYS OF POTENTIAL
Feel more confident and well-resourced with knowledge and tools to support you and your child to feel a deeper connection and experience more cooperation in your home.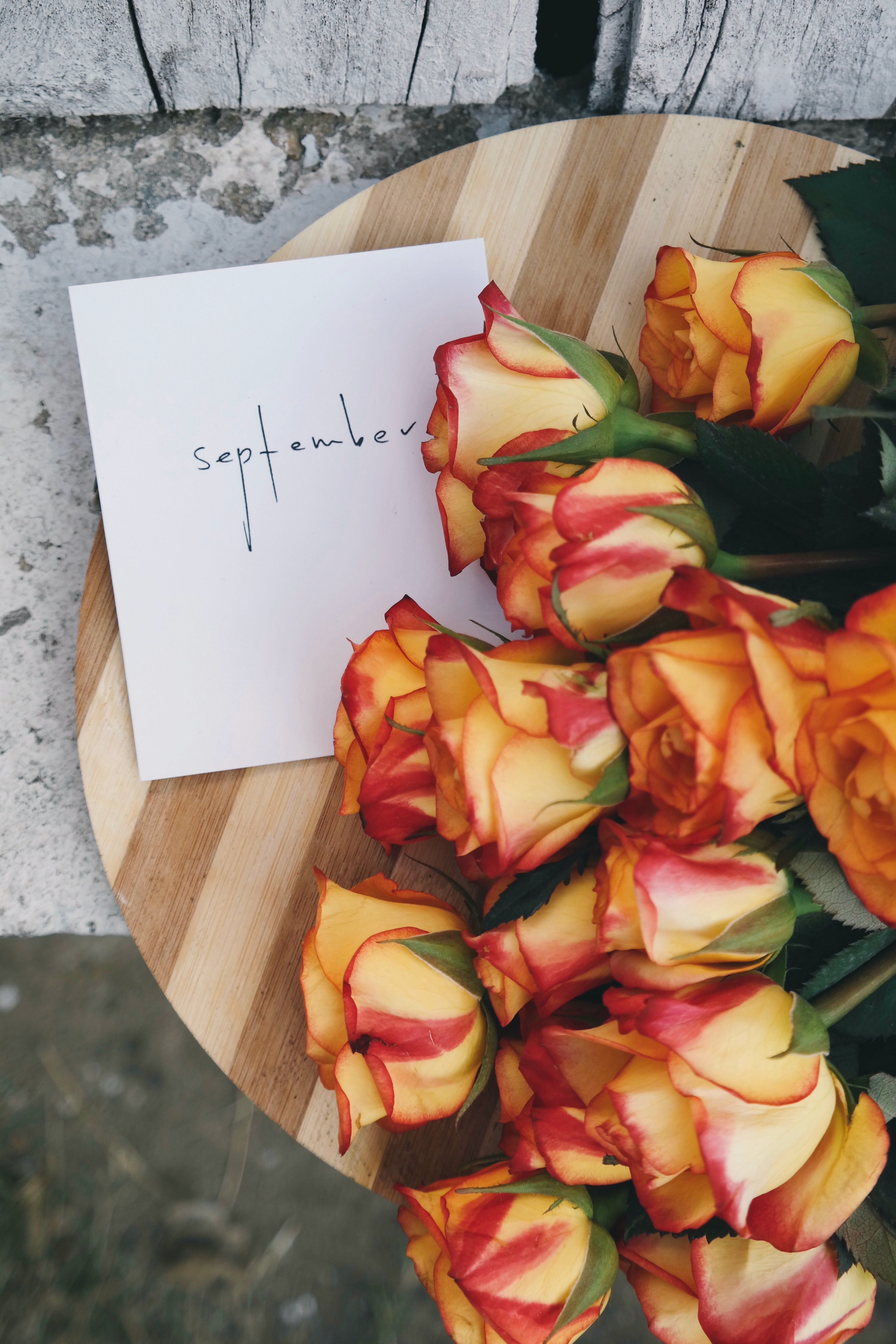 Starting Monday 19th September 2022, receive eight easy-to-digest online modules, access to a safe and supportive community in a private Facebook group, all of your questions about your child answered during our bi-weekly (fortnightly) group calls via Zoom in American (PST), European (CET) and Australian (AEST) timezones.
To get the most out of this course, sign up to receive four 1:1 Kiloby Inquiries sessions for you (the parent) to work through your own thoughts, feelings and trauma so you can be the parent you want to be.


NB: Course prices are in USD.


Ready to know the tools to relieve your child's stress, anxiety, depression, raging emotions and overwhelm?

Yes, you heard us say, BONUSES!

When you sign up to KI For Parents and Children, you will receive free access to children's meditations and the Kiloby Inquiries Quick Sheet, giving you the four skills and all the tools in one-place to use with your child to ease their anxiety, depression and raging emotions.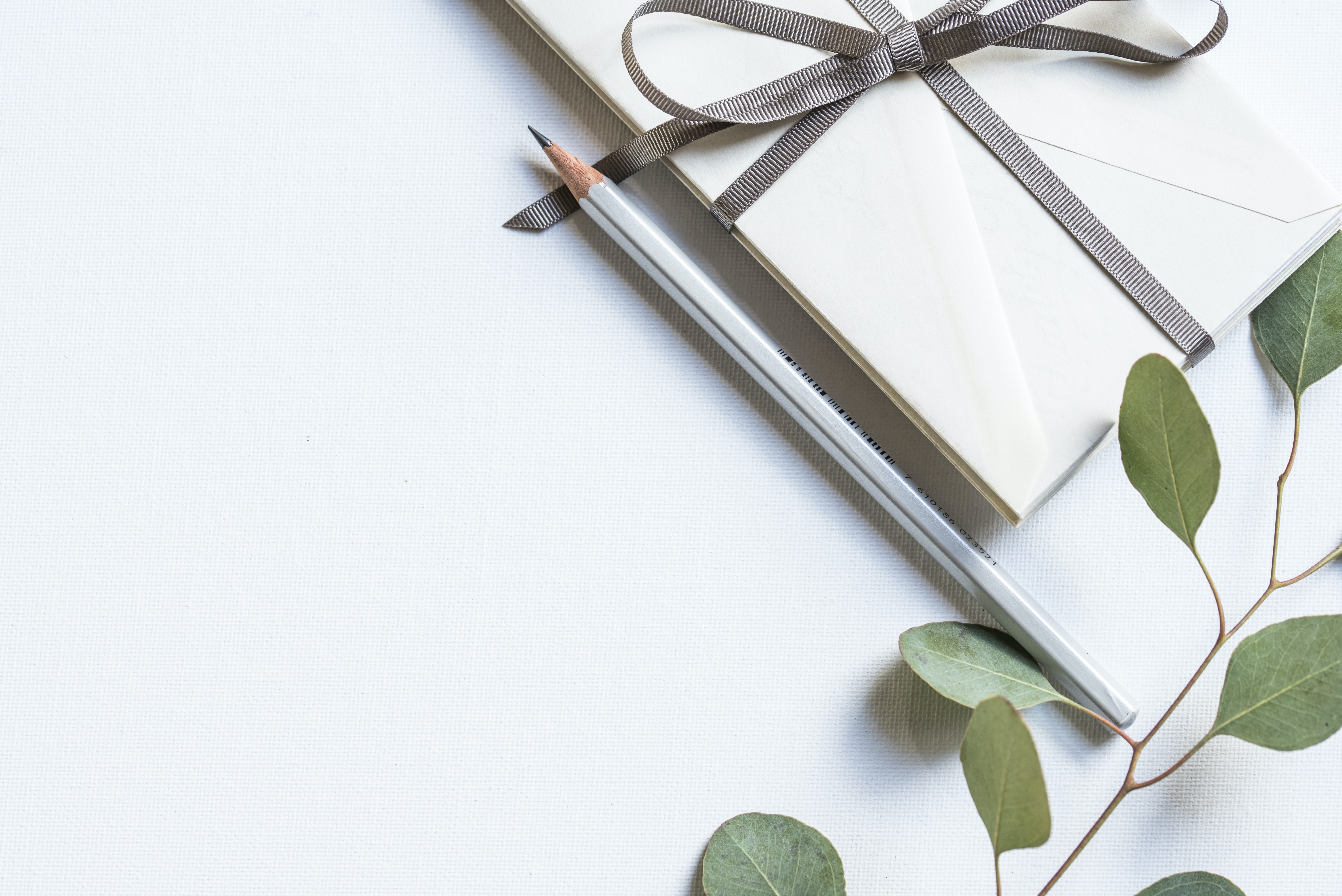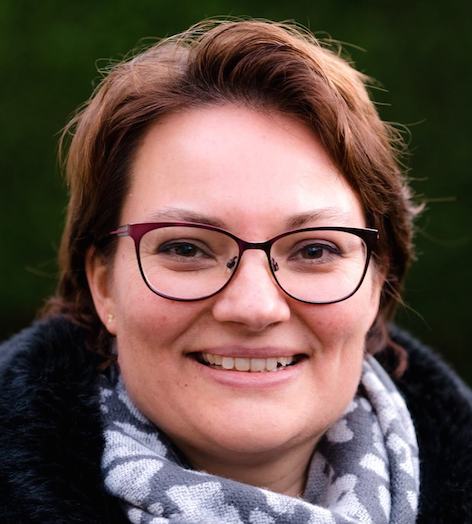 Hanneke's first encounter with Scott Kiloby and the inquiries was mind-blowing: in April 2012, during an online session, she discovered that what she thought she was (most of the time that was some version of "I'm not good enough as I am"), was just a concept. That became very clear and surprisingly simple. It ended her search. That's how powerful this work is.

But it can do even more! In her daily life it helps her whenever someone or something triggers her. And that happens far less frequently. It isn't always comfortable feeling the raw energy of emotions completely, but it is doable and always rewarding.

A basic trust emerged, a trust that everything that happens can be embraced and that it is healing to do so. A continuous un-covering of Life!

During this journey, Hanneke kept on wondering why we don't learn this as children? So much suffering can be avoided and so much joy, happiness and peace can be gained by the natural unfolding of our authentic way of being. That's why Hanneke decided to work with children in bullying situations at primary schools and in an after-school program. She was pleasantly surprised by how easily most of the children learned how to become aware of thoughts and feelings that made them suffering. It makes sense that children, who aren't that conditioned yet as most of us adults are, have easier access to their natural power to heal themselves. Especially with the guidance of an adult who has learned to access this way of healing themselves.

Hanneke lives in The Netherlands, together with her husband and three children in the ages of 22, 19 and 13.

_______________________________


"I want to introduce you to Hanneke Geraeds-de Vries. She has additional certifications in Bullying and Therapeutic Possibilities, EFT, Masterclass Non-dual Coaching, the Living Inquiries (LI), The Value of Drawings: child drawings and trauma, Basic Training Mindfulness-Mindfulness Based Cognitive Therapy and Stress Counseling. Obviously, Hanneke is a woman with an incredibly robust set of skills.
When asked about her experience with my inquiries and teaching, here's what Hanneke said: 'My first encounter with Scott Kiloby was mind-blowing: in April 2012 during an online session I discovered that what I thought I was (most of the time it was some version of "I'm not good enough as I am") was just a concept. That became very clear and surprisingly simple. It ended my search. That's how powerful this work is.'

From that first encounter with me, Hanneke took off and became one of my most cherished facilitators mainly because her heart is as big as the universe. Because I was bullied as a kid, she holds a special place in my heart because of her work with children, which is one of her strongest passions. A resident of the Netherlands, Hanneke has worked with school children on a host of issues, with an emphasis on helping kids who are traumatized from being bullied. I feel a strong kinship with Hanneke's passion for wanting to help children. We've shared that common interest for years.

Her skill set, however, extends way beyond working with children. She can handle any suffering a client (child or adult) brings up in sessions. She has years of experience. For many years prior to becoming certified in KI, Hanneke has been a certified facilitator of the Living Inquiries (the first training program I co-developed over ten years ago). And just as she shined in LI, she is shining in KI now too, helping me lead a group of people that will start working with parents, children and teenagers in the near future.

Hanneke's heart is exactly in the right place for work like this. It is compassion and love that drives her, not money or notoriety. She just wants to help others experience the freedom, love and peace she has experienced through the years using this work on her own issues.

She is currently accepting new clients and I highly recommend her if you are interested in trying KI."
~ Scott Kiloby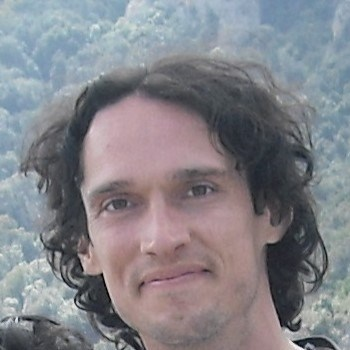 Phil Gardner has been through a diverse range of experiences in his life, growing up with a father in the military, who was disconnected from his emotions except when he was in an alcoholic rage. His mother divorced when he was a teenager and they moved many times wherever she could find work.

On leaving school, Phil travelled around Europe, Middle East and South-East Asia and after his first degree worked many jobs, in many different countries, getting to know different cultures and traditions, and also the way people related socially around the world.

He saw trauma first-hand, from the very intense to the very subtle, and saw how it is passed down through the generations. For several years he tutored environmental education at a field center, managing special needs groups and running activities for children of all ages. Then his work took him to Ghana to help on a sustainable development project and then to the Thai-Burmese border, where he managed a project to build a village for elderly refugees and then helped a friend run a children's home and learning center in the jungle. These children had been sold into the Thai sex industry, or were abandoned by desperate parents; all were severely traumatized and needed great gentleness in their healing.

During this time, and several years of slowing down that followed, Phil scraped away at the soil of his own carried traumas, individual and collective, and found different modalities to help him parent himself in the most challenging situations. This included breathwork, ancestral work, ritual, story-telling, Feldenkrais, plant medicine, somatic inquiry and eventually the Kiloby Inquiries.

In 2020, he fell in love with a Canadian woman and spent the next year and a half trying to get out to Canada, where he resides now on the West Coast.
_______________________________
"I want to express my gratitude and appreciation for the work Phil has done with me. With skill and kindness throughout the sessions, Phil has helped me to learn how to slow down and to be curious with my own looking. Safety and trust don't come easy to me and with Phil I feel safe and trusting and that has allowed me to go deep. After our sessions I feel more peaceful and with a sense of deep connection with myself. I have continuous benefits from the work we have done together, I become more mindful and more able to deal with physical discomfort and fear. I would recommend Phil as a facilitator to whom may wish to have a more human pace and to savor life".

~FF
"Phil demonstrates innate sensitivity, attentive listening, open alert curiosity and his natural propensity for leadership. I have watched Phil work harmoniously one-on-one and in group formats passionately exploring deep human issues. He readily encourages others from compassion and models accountability for his own participation and involvement in each encounter. He is a trusted and skilled facilitator.
Presently we are members of a group developing programs to bring the Living Inquiries work to 4-12 year old children. Phil is creative and receptive. On his own initiative he has written the first draft of a children's book to bring this work of emotional exploration to young kids. The book is based in nature, where he feels very much at home.
Whether as a facilitator or client, he is a beacon of grounded integrity and authenticity. He is honest and easy to be with. Though quiet at times, he recognizes nuances in explorative conversations and effortlessly gives voice to deeper threads. He demonstrates his strong commitment to truth and is always porous to experiencing living from fullness and depth. Phil's sincere willingness to explore the unknown internal emotional landscape of being is on-going and fearless, whether alone or in a group.
He is self-motivated and mature with an earnest and gentle spirit. He arrives to calls on time ready and prepared. He is diligent, expresses well verbally and writes beautifully.
Phil is an asset to himself and the world. His gifts are many and far-reaching. I highly recommend him."
~ MW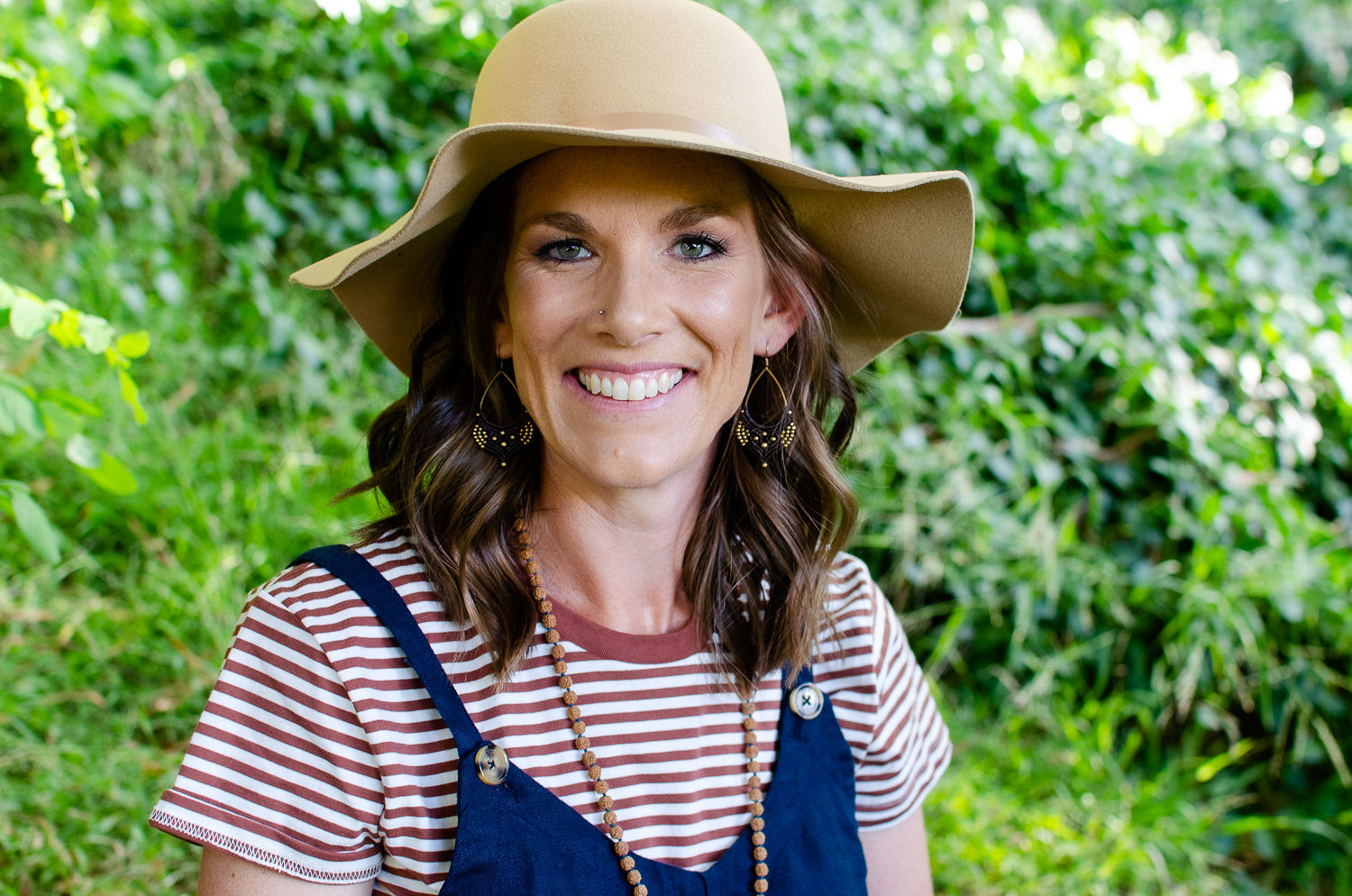 Bronte Spicer
After twenty two years of depression, Bronte Spicer found the way to be free of her thoughts and now shares the Kiloby Inquiries with her three children; Jackson (7), Ivy, (5) and Maggie (3) in their family home residing in Bendigo, Australia.

We can parent differently and stop the generational trauma from continuing. When Bronte stumbled upon the Kiloby Inquiries, the way she parented changed. She found a way to meet all parts of her children, even the 'undesirable' behaviours and emotions.
After being strung out from punitive consequences like 'if you don't do this, I'll take that', she leant on all of KI for Parents and Children to create a gentler connection with her family, one that felt softer, like everyone was on the same page, looking out for each other. She saw her children relax into a deeper sense of safety and security, as Bronte held the space for them to express the full spectrum of emotions, even the after school meltdowns, to help return to balance.
Bronte is a teacher, having taught in primary and special education settings. She is a meditation teacher, sacred space holder, retreat facilitator, energy intuitive and KI Facilitator. She has mentored over 50 clients using KI, helping them to find peace and freedom to be themselves.
Bronte wrote a book It's Okay to Cry - The Gentle Way to Dissolving Depression and this has helped hundreds of people and their families all around the world to let go of their negative self-talk, childhood wounds and challenging memories.
Bronte is an award-winner writer for Elephant Journal and host to her podcast It's Okay to Cry. To learn more you can find her on social media.
________________________________
"This is the first thing I've found that I would consider a cure for anxiety. We've been able to make a peaceful home; I don't feel like I need to escape home anymore. I am calmer. My mind isn't crazy all the time. I am at peace. I never thought, genetically that was a part of me. "
Lisa Slayo
"I feel heard and safe with you. It is freeing."
- Janet Michael
"I've been doing KI with Bronte for two months but it feels like forever in terms of how much I've gotten out of it already and how much it has gifted me."
- Leah Kearns
"This space that you hold is true. It's safe. It's understanding. You lift me up."
- Sere Roe
"I no longer feel as though there's something wrong with me."
- Tonia Damore
"I don't suppress anymore. Now I cope with those moments of sadness better."
Pam Gracie
"You leave me feeling so inspired, so light and the most full of life that I could almost imagine."
Sophie Cameron
"I certainly had anxiety at different stages and perhaps was unaware to what extent or how it shaped my opinions, impacted my parenting and other areas of my life until reading through your book and listening to your podcast."
J.S
"Bronte has taught me so many incredibly practical and effective tools that have helped me (and my family) learn how to process their feelings in a healthy and helpful way. Bronte's book should be compulsory reading for all teachers in training and KI should definitely be a part of the national curriculum."
Kylie Reavley
"After reading this book and then having a few 1:1 sessions with Bronte Spicer led me to study the Kiloby Inquiries with her. It is a life changing book and one that I wished I had have read in my teenage years. The book is a game changer."
Amanda Goodfellow
"This may be the most valuable and important book I have ever purchased! Not only an amazing story of the author's personal life experience, but a guidebook to each and every reader that is truly life-changing!"
- Charlotte Stewart-Smith
"The teachers of my children need this to read."
Shanelle Cooper

In these four months, you'll learn the simple science and practical steps to deepen your connection with your child and help ease their anxiety, depression, raging emotions and overwhelm so you can create more cooperation and harmony in your home.

Registrations close Friday 16th September!

Check your inbox to confirm your subscription